På årets PL&S event visade Disguise upp sitt kommande mjukvarusläpp r15, som bland annat innehåller "Lux"; ett kraftfullt verktyg för att visualisera både de tekniska och kreativa aspekterna av ett projekt. Bland hårdvarunyheterna återfanns den kompakta 4k  servern "Solo", samt "OmniCal", ett kamerabaserat kalibreringssystem som möjliggör både snabbare setup och optimerad bildkvalitet.
Följande text är hämtad från tillverkarens egna hemsida:
At this year's event, we showcased our upcoming r15 software release and our latest hardware, the HDMI 2.0 VFC card and latest server, the solo.
The new r15 software release features Lux, a communication tool that brings together both the technical planning and creative vision of your project, allowing you to communicate ideas clearly and quickly to get everyone, from clients to operators, inspired and on board.  It also features Heatmaps, for projector studies using evidence based calculations, including producing technical paperwork for your clients.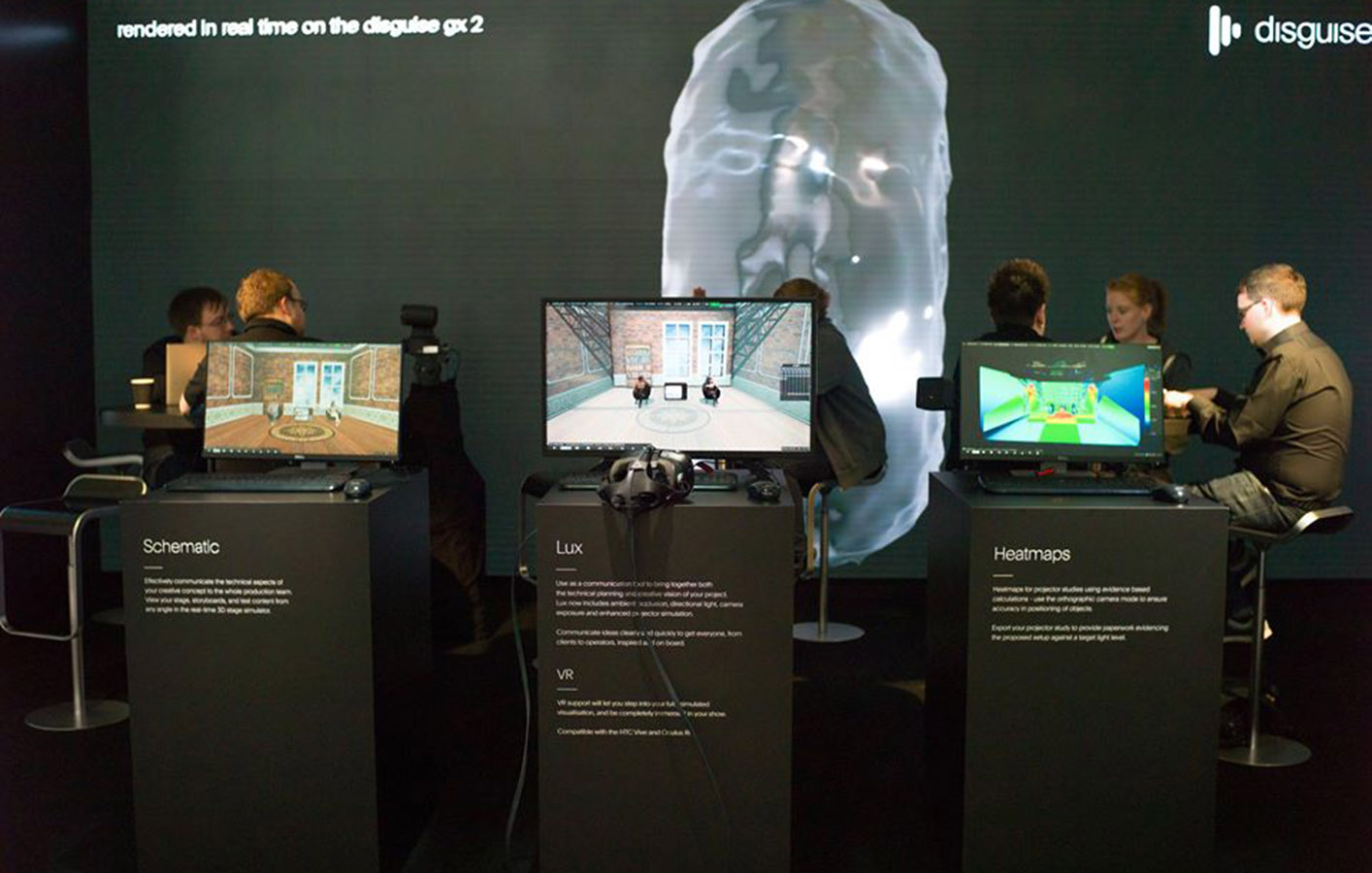 We also showcased the new OmniCal Machine Vision camera and iPod hardware kits. OmniCal is a camera-based projector calibration engine that dramatically improves projection quality and setup time and will also be featured in the upcoming r15 software release.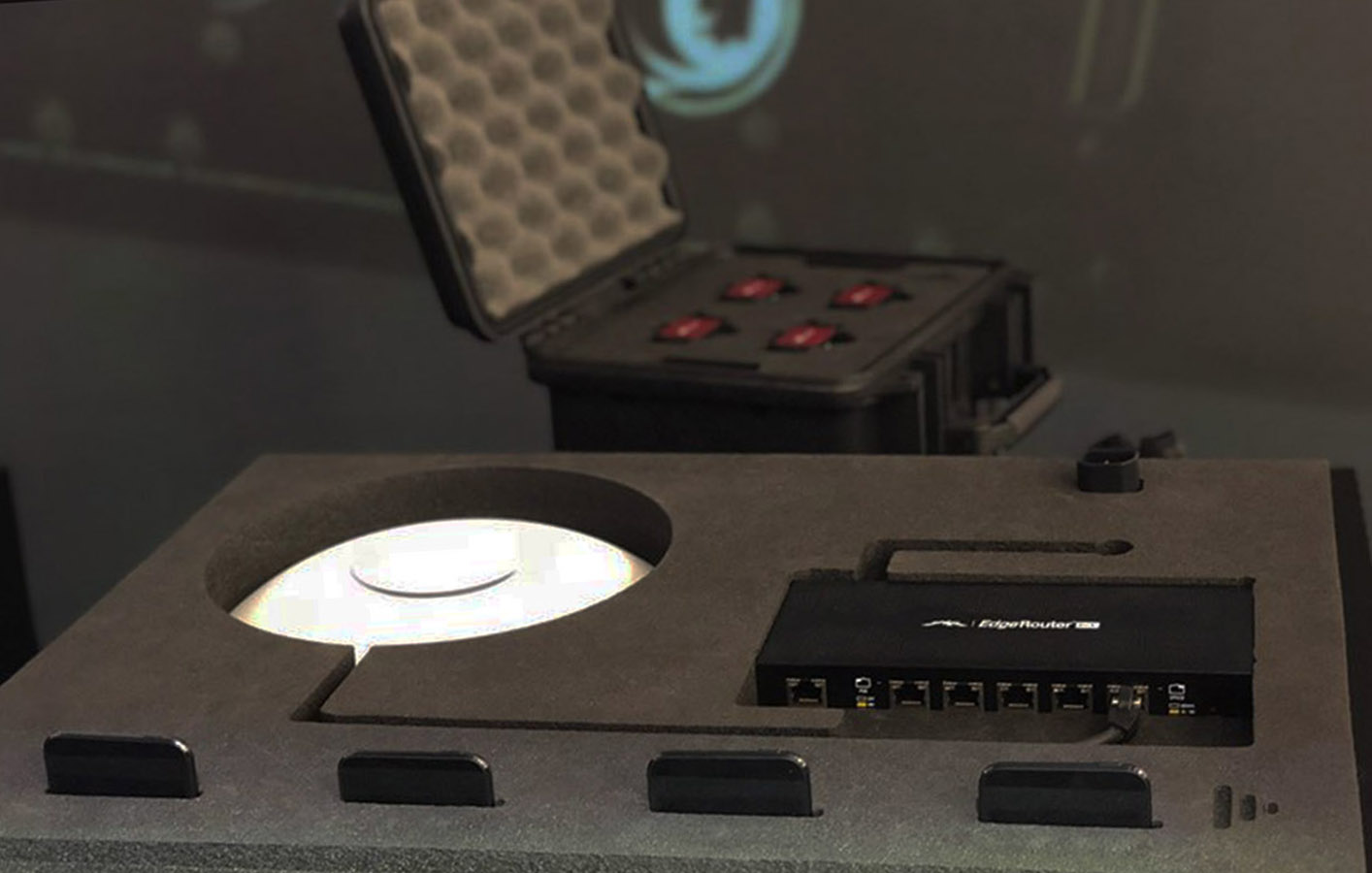 Key to bringing the software to life is the powerful disguise hardware and at this year's Prolight+Sound our powerful pro range and award winning gx range were on display.
We also previewed the new solo and the new HDMI 2.0 VFC card. Both will be available for shipping in June. The solo is a 2U standalone server, built for the everyday show or project. The new server features HDMI and SDI capture, Pro Audio and 10GB ethernet ports, 2x 4K outputs, fixed storage, 2TB SSD and full redundant backup capabilities.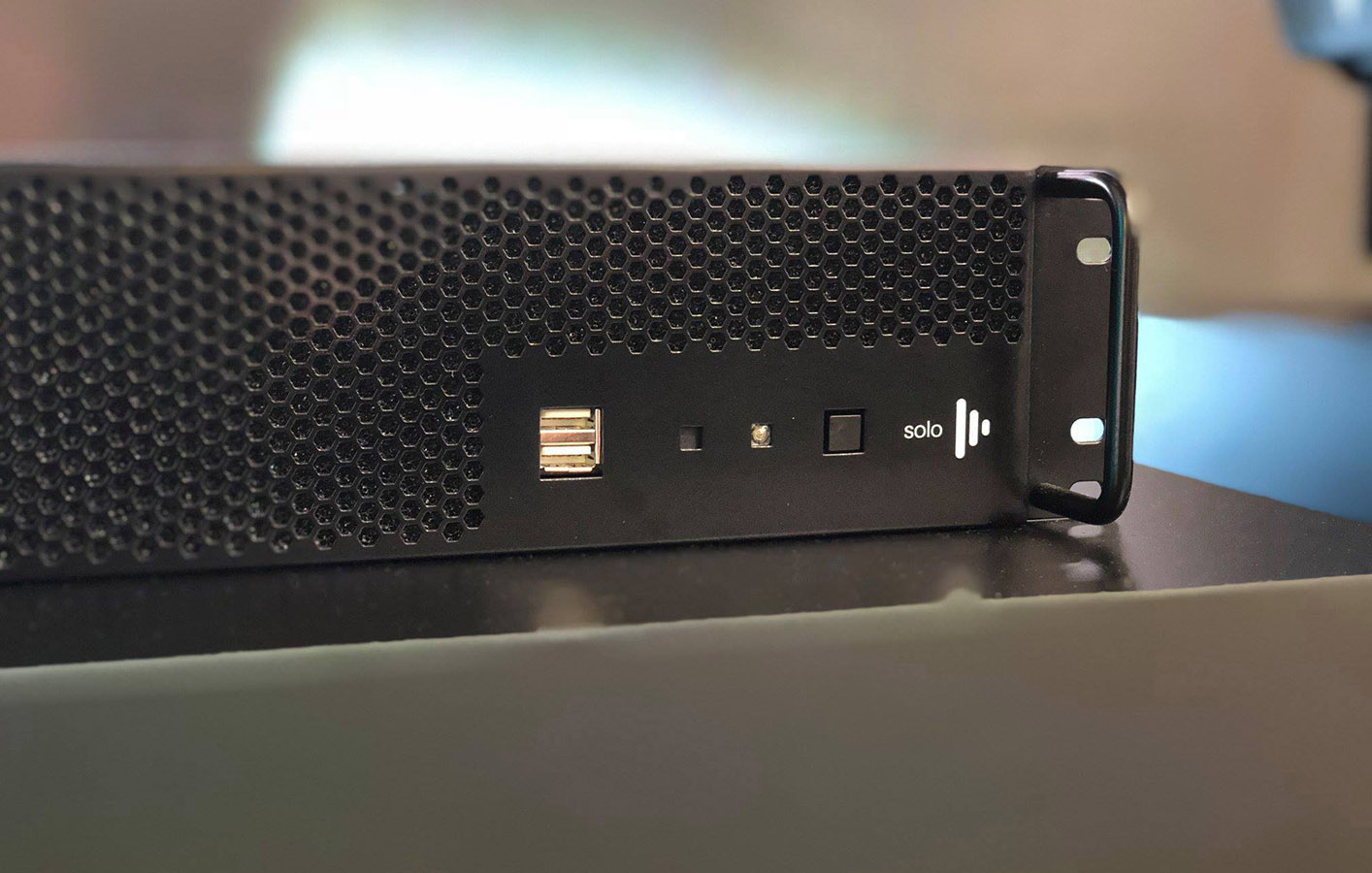 We were also joined by our friends at Notch who exclusively demoed their new Face Tracking feature which uses machine learning to recognise faces in images and video to track them, opening the door to a whole new set of creative possibilities with the disguise and Notch combo.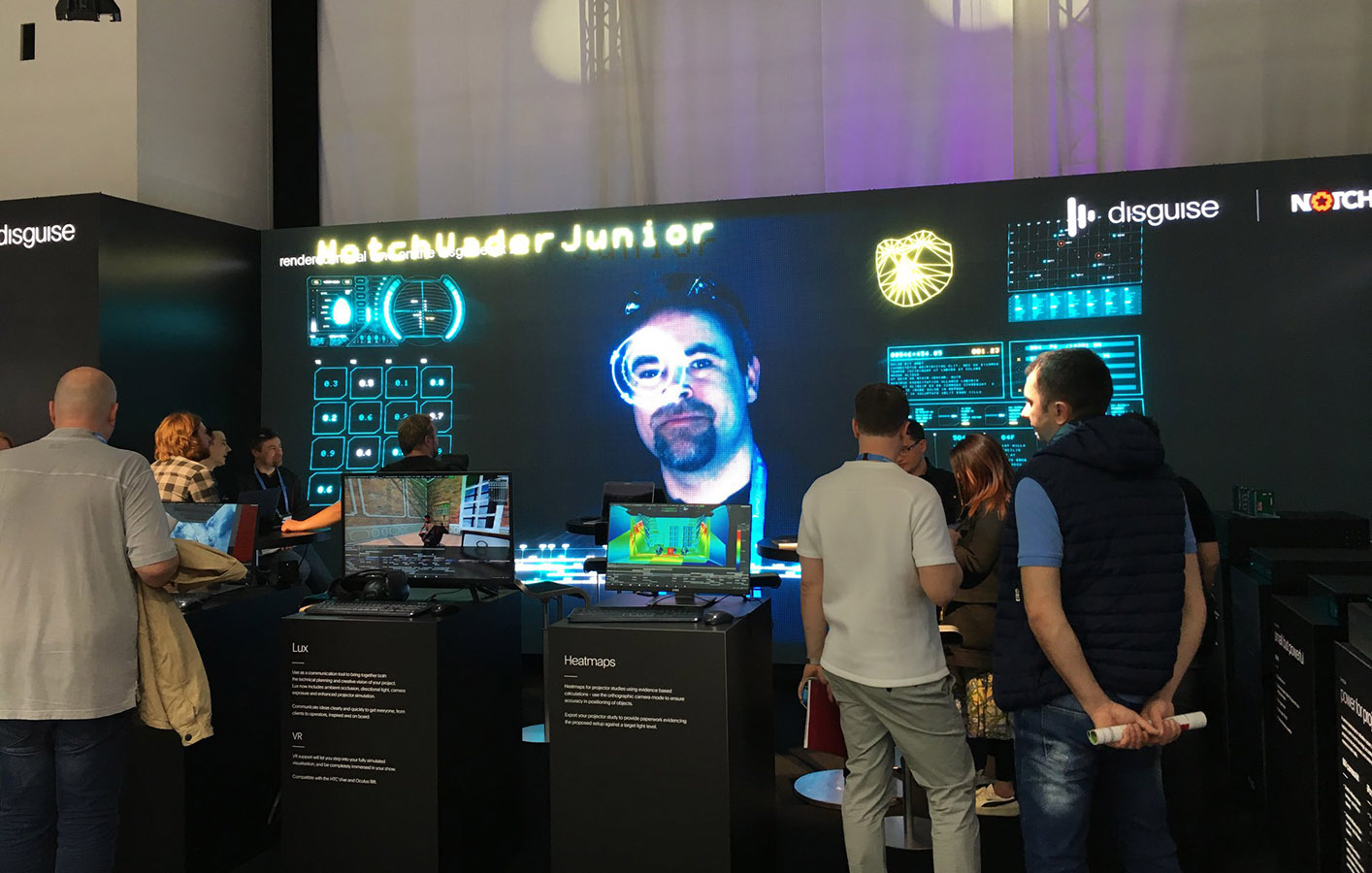 Our German Sales Partner, Publitec, also showcased the disguise solution and hosted daily seminar sessions, providing an overview into what's new in r15 and an insight into the making of OmniCal.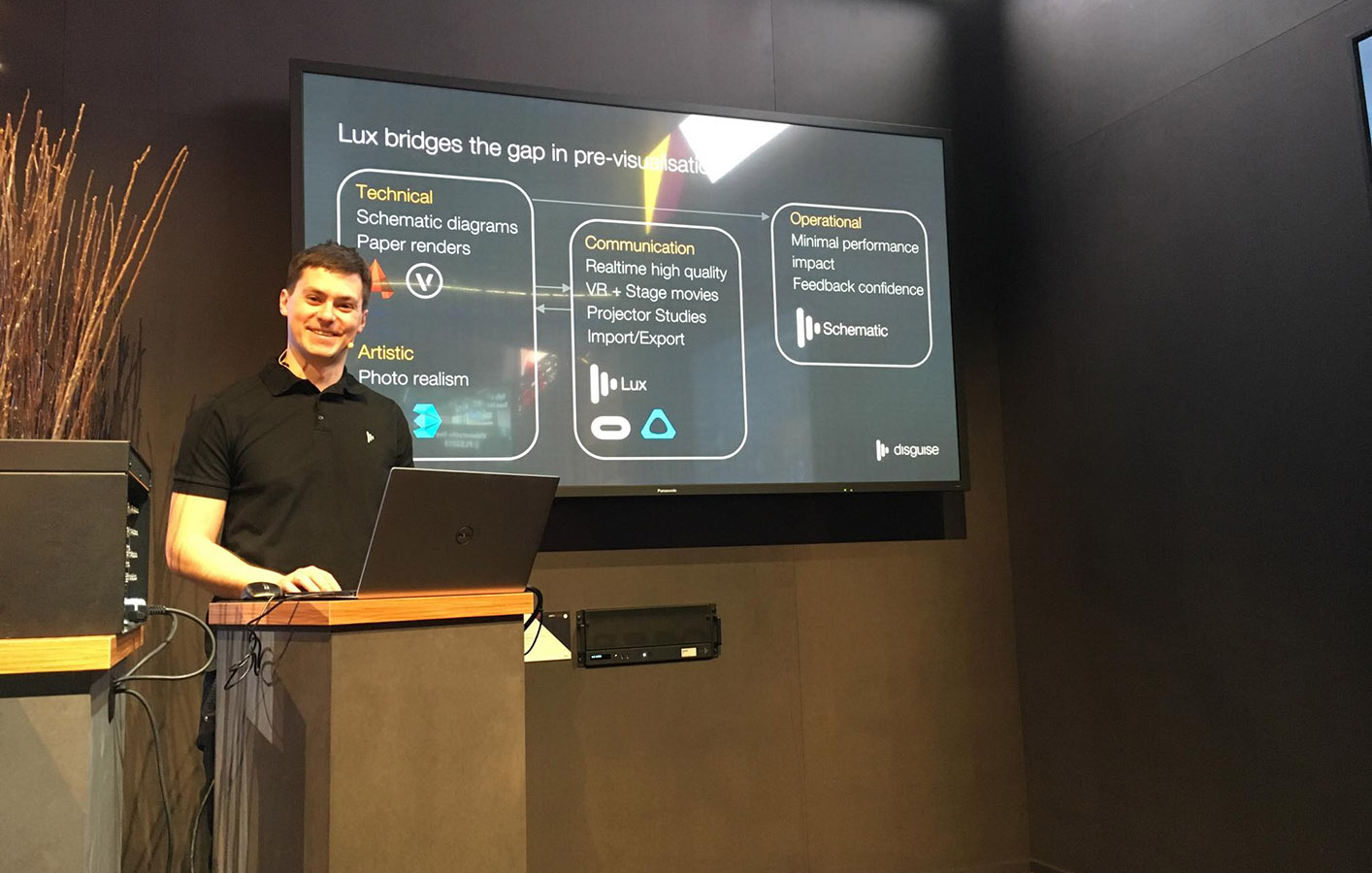 We'd like to say a massive thanks to everyone who came to see us on the stand and again to our amazing community, who continue to make this possible. For any information on our new software and hardware releases and for any questions on official shipping dates, please get in touch with our Sales team.